We at Autos Unlimited Inc. have been trying to expand our growing dealership through our willingness to work and try new ventures. We have just become part of the "Chips Away" franchise where we offer high quality professional looking repairs on your vehicle in less than an hour without hurting your wallet.
Here are some examples of what we can offer you with Chips Away: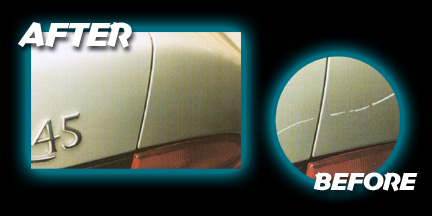 Come down to our dealership if you want to buy the car of your dreams or if you want to make the car of your dreams look new without scratches or nicks.